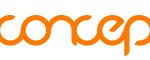 Project Parker's services will provide tremendous value for your company and has my highest recommendation.
Project Parker's principle strengths is in understanding strategic and commercial requirements and then developing IT solutions to satisfy said requirements.

A diligent and detail oriented professional, with an outstanding work ethic and passion to deliver.

Project Parker's leadership and technical ability have been key to the success of our business. I welcome the opportunity to work with Project Parker in the future.